Tactical Talk (Update) US President Trump trotted out a familiar presidential phrase Saturday morning to praise the Friday night strikes on Syria: "Mission Accomplished!" The phrase came at the end of a tweet in which Trump hailed "a perfectly executed strike last night." He also thanked France and Britain "for their wisdom and the power of their fine Military," adding, "Could not have had a better result." A second tweet praised the US military, which he said would soon be "the finest that our Country has ever had," thanks to "the spending of billions of fully approved dollars."
WATCH: Why Is Russia Back In Afghanistan ? | Zain Khan & Dr. Claude Rakisits
WATCH: Syrian Conflict Explained | Zain Khan & Dr. Marcus Papadopoulos
In an address to the nation Friday night, Trump said the US and its allies were punishing Syria for a chemical attack on its civilians, and on Saturday, Syria and backers Russia and Iran condemned the airstrikes and warned of unspecified payback. The UN Security Council was expected to meet Saturday to discuss the matter at the request of Russia. During the assault, the Navy launched more than 100 Tomahawk missiles from destroyers in the Mediterranean, while Air Force B-15 bombers dropped JASSM "standoff" missiles for the first time in combat, reports the AP. Russia claims that Syria shot down 71 of 103 cruise missiles.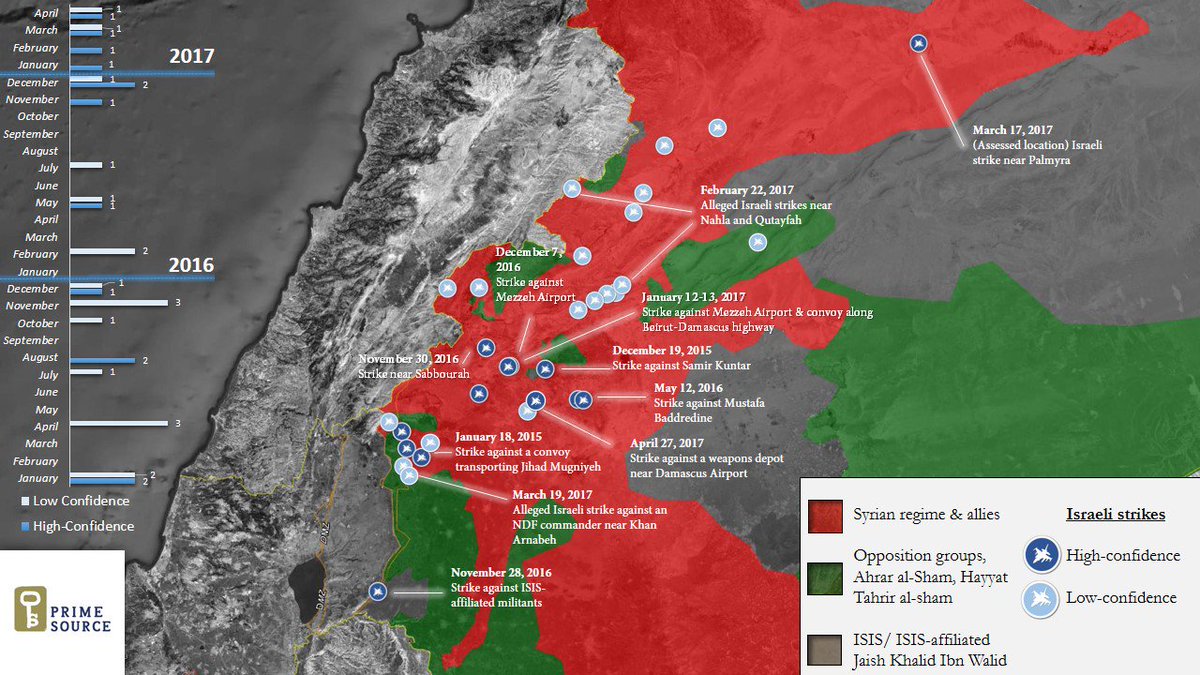 Israel's defense minister says the military has struck "nearly all" of the Iranian infrastructure sites in Syria. Avigdor Lieberman says Israel responded fiercely to an unprecedented rocket attack by Iranian forces in Syria against Israel. He says no one was harmed in Israel and all the rockets were either intercepted or fell short. Lieberman told the Herzliya Conference, an annual security gathering north of Tel Aviv, that "if it rains on us it will be a flood on them." Israel attacked dozens of Iranian targets overnight in response to the rocket barrage on Israeli positions in the Golan Heights. It was the most serious military confrontation between Israel and Iran to date and Israel's biggest strike in Syria since the 1973 war.
Israel says the targets included weapons storage facilities, logistics centers, intelligence sites, and logistic sites used by elite Iranian forces in Syria, the AP reports. It also says it destroyed several Syrian air-defense systems after coming under heavy fire. It says none of its warplanes was hit. The blistering Israeli assault was by far the most intensive Israeli action in neighboring Syria since the civil war broke out there in 2011. Israel has tried to stay on the sidelines but has acknowledged over 100 airstrikes over the past seven years. Russia says Israel fired 60 air-to-surface and 10 surface-to-surface missiles, but more than half of them were shot down, the BBC reports.